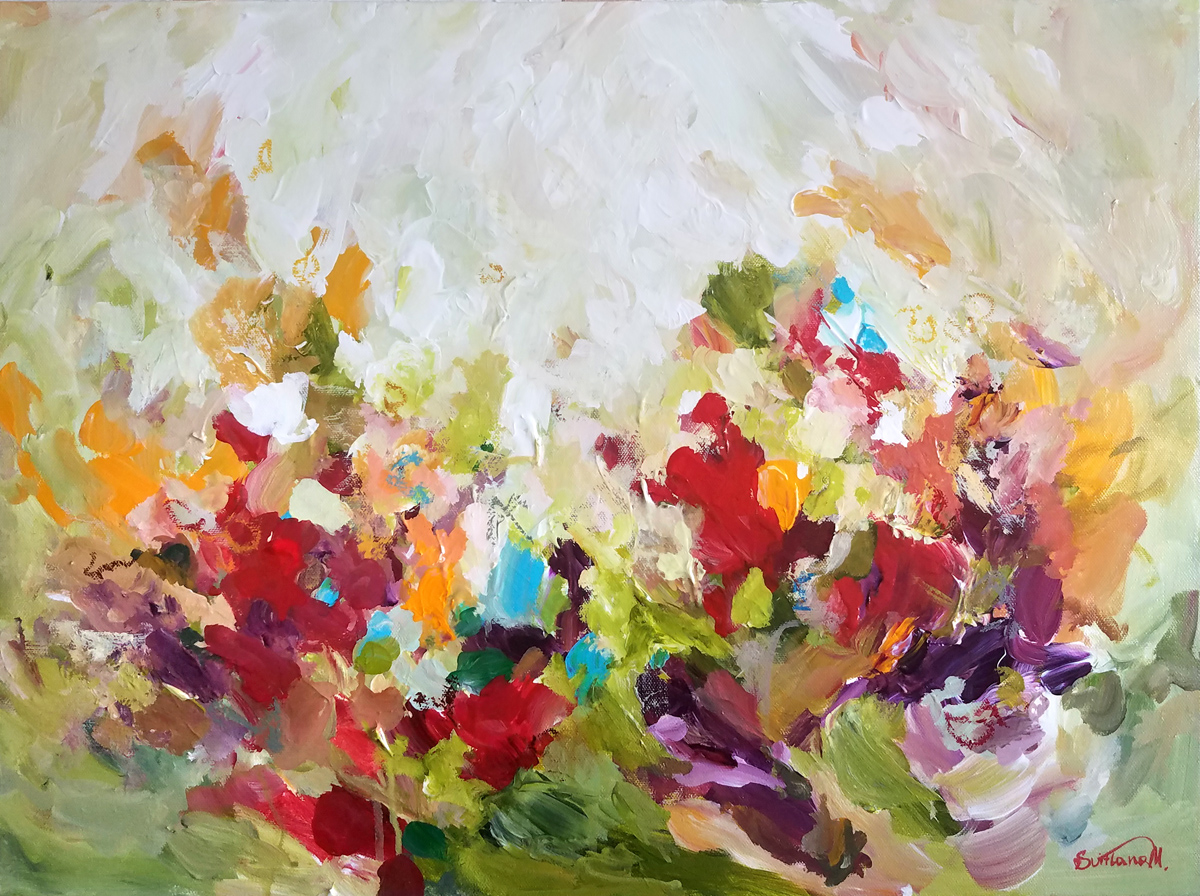 Summer Meadow
Gorgeous 24x18 inches deep edge canvas, providing nothing less than museum quality. Painted side to side. Wired. Ready to hang in your beautiful space. Varnished with UV resistant archival protective coat.
This painting was a rejected sketch I made for a client. I fell in love with it. I loved the pattern, the palette, but they could not see what I saw in it. I made it into a painting anyways, because its legacy had to continue on.
This piece is a summer meadow. When you are lying down in the grass, looking up through the weeds and wild flowers, hear the bugs buzzing, butterflies flutter, and the sun is warmly hugging the surface of your skin... that's the feeling.
sold out